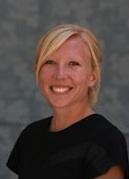 Specialization
:
Environmental Politics and Policy American Politics
Bio
:
M.E.S.M., University of California, Santa Barbara, Bren School 2010
B.A., University of Redlands, 2006
I am a political scientist focused on how features of the political system create and address environmental issues and policy. I examine how public opinion and levels of activism surrounding environmental policies are influenced by the interaction between communication among interest groups, and the public's psychological distance—proximity (social, temporal, emotional, etc.) to a given environmental policy issue. I also evaluate the relationship between management and wildfire risk reduction activities, in the context of drivers of agency behavior on public lands. I have significant teaching experience in political science and environmental studies, including environmental politics, political communication, and bureaucracy.
C.V. (in pdf format)
Faculty Adviser: Eric Smith
Publications
:
Hodges H.E. and Smith E.R.A.N. Forthcoming. "Public Reaction to Energy, Overview." Encyclopedia of Energy. Elsevier.
Anderson S., Hodges H., and Anderson, T. (2013) "Technical Management in an Age of Openness: The Political, Public, and Environmental Forest Ranger." Journal of Policy Analysis and Management. 32(3): 554-573.
Xiaoli C., Emery N., Garcia E.S., Hanan E.J, Hodges H.E., Martin T., Meyers M.A., Peavey L.E., Peng H., Santamaria J.S., Uyeda K.A., Anderson S.A., and Tague C. (2013) "Perspectives on Disconnects Between Scientific Information and Management Decisions on Post-fire Recovery in Western US." Environmental Management. 52(6):1415-1426.
Courses
:
Teaching Assistant
Bureaucracy and Public Policy
Chemistry of the Environment
Comparative Environmental Politics
Dinosaurs
GIS
Introduction to Environmental Studies
Methods
Politics of the Environment