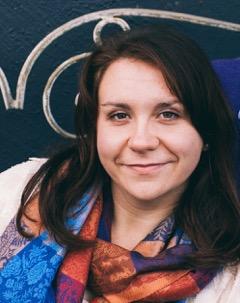 Specialization
:
Comparative Politics
Human Rights
Global Studies
Bio
:
Ph.D. University of California, Santa Barbara  2018
B.A. Rutgers University, New Brunswick 2011
Specialties:  human rights, social and economic rights, migration, globalization, economic development,  identity/ race/  ethnicity, Latin America, and Western Europe
Faculty Advisor and Dissertation Chair: Alison Brysk
Publications
:
"Bottom Two Billion: The Global Expansion of Slums and Second-Class Citizenship" in Contracting Human Rights, eds. Brysk, Alison and Michael Stohl, Northampton, MA: Edward Elgar Publishing, Forthcoming. ISBN: 978 1 78811 232 1
"Voice in the Village: Indigenous Peoples Contest Globalization in Bolivia" (with Alison Brysk) Brown Journal for World Affairs, Vol. 18, No 2. Spring/Summer 2012.
Courses
:
Instructor of Record
Human Rights (CP/IR)
Globalization and Politics (CP/IR)
International Organizations (IR)
Teaching Assistant
Courses in comparative politics, international relations, global studies, and political theory