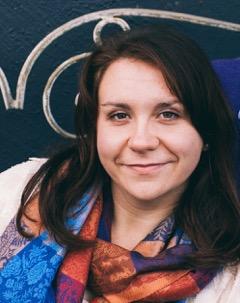 Specialization
:
Comparative Politics
Human Rights
Global Studies
Bio
:
B.A. Rutgers University, New Brunswick, 2011
Natasha is a doctoral candidate. She received her B.A. in Political Science and Latin American Studies, with minors in French and International Studies.
Natasha's research centers on global human rights, citizenship, racism and discrimination, social rights, globalization and economic development. Her dissertation titled, "Equal Rights, Unequal Access: citizenship, state capacity, and access to social rights to marginal ethnic groups in Europe and South America", analyzes indigenous groups' access to key social rights in Bolivia and Peru, and the same for Romani migrants in France and Spain.
Faculty Advisor and Dissertation Chair: Alison Brysk
Publications
:
"Bottom Two Billion: The Global Expansion of Slums and Second-Class Citizenship" in Contracting Human Rights, eds. Brysk, Alison and Michael Stohl, Northampton, MA: Edward Elgar Publishing, Forthcoming. ISBN: 978 1 78811 232 1
"Voice in the Village: Indigenous Peoples Contest Globalization in Bolivia" (with Alison Brysk) Brown Journal for World Affairs, Vol. 18, No 2. Spring/Summer 2012.
Courses
:
Instructor of Record
Human Rights (CP/IR)
Globalization and Politics (CP/IR)
International Organizations (IR)
Teaching Assistant
Courses in comparative politics, international relations, global studies, and political theory