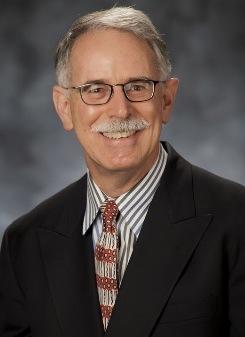 Specialization
:
American Politics, Political Economy, Politics of Public Policy, Representation, Public Opinion and Elections 
Ph.D., Stanford University, 1976
Bio
:
Professor Weatherford's research has ranged over questions of political economy, representation and political behavior, as well as the use of research in policymaking, and has been supported by NSF and private foundations.  His studies of representation and political behavior have investigated how voters learn about national economic conditions and translate that information into political choices and actions; how declining public trust in national political institutions and politicians conditions the government's ability to respond to problems; and how local activists, parents and the wider citizenry have sought to employ deliberative processes to influence the governance of public K-12 education.
His studies of policymaking and political leadership have focused on political economy and education policy. On economic policy, the research has surveyed how post-war presidents have combined economic ideas with political goals to set a course for the national economy and to persuade Congress and the public to support them. On education policy, the focus has been on how formal research is integrated into the development of policy reforms such as the Common Core State Standards.
Publications
:
"Evidence Use and the Common Core State Standards Movement: From Problem Definition to Policy Adoption" (with Lorraine M. McDonnell), American Educational Research Journal 120 (forthcoming, November 2013).
"The President, the Fed, and the Financial Crisis," Presidential Studies Quarterly 43: 2 (June 2013), 299-327.
"The Wages of Competence: Obama, the Economy, and the 2010 Midterm Elections," Presidential Studies Quarterly 42: 1 (March 2012), 8-39.
"Economic Crisis and Political Change: A New New Deal?" Chapter 12 in The Obama Presidency: Appraisals and Prospects, ed. Bert Rockman, Colin Campbell, and Andrew Rudalevige (CQ Press, 2011).
"Comparing Presidents' Economic Policy Leadership," Perspectives on Politics 7:3 (September 2009), pp. 537-60.
"Deliberation with a Purpose: Reconnecting Communities and Schools" (with Lorraine M. McDonnell), in Can the People Decide? Theory and Empirical Research in Democratic Deliberation, ed. Shawn Rosenberg (Palgrave, 2007).
"Public Opinion and Foreign Policy: The Stages of Presidential Decision-Making" (with Thomas Knecht), International Studies Quarterly 50:3 (September 2006), pp. 705-27.
"After the Critical Election: Presidential Leadership, Competition, and the Consolidation of the New Deal Realignment," British Journal of Political Science 32 (Spring, 2002), pp. 221-257.
Courses
:
| | |
| --- | --- |
| PS 104 | Introduction to Research Methods in Political Science |
| PS 106 | Deliberative Democracy |
| PS 153 | Interest Groups and Public Policy |
| PS 203 | Conduct of Inquiry |
| PS 215 | Seminar on American Government and Politics |
| PS 253 | Interest Groups and Social Movements |