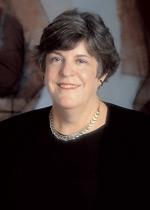 Specialization
:
American Politics, Politics of Public Policy, Bureaucracy
Ph.D., Stanford University, 1975
Bio
:
Prior to coming to UCSB, Lorraine McDonnell was a senior political scientist at RAND.  Her research focuses on the politics of elementary and secondary education policies and their institutional effects.  In recent studies, she has examined the politics of student testing, particularly its historical role in federal policy, the policy feedback it generates among political interest groups, and as a lens for understanding the role of research and other evidence in policy decisions.  Her publications have focused on a range of topics, including teacher unions, the education of immigrant students, and the role of citizen deliberation.  She served for seven years on the National Research Council's Board on Testing and Assessment, and was a member of the NRC's advisory committee for the Division of the Behavioral and Social Sciences and Education.  She is a past president of the American Educational Research Association and an elected member of the National Academy of Education.
Publications
:
"Surprising Momentum: Spurring Education Reform in  Sates and Localities," in Theda Skocpol and Lawrence B. Jacobs, eds., Reaching for a New Deal, Russell Sage, 2011.
"Repositioning Politics in Education's Circle of Knowledge," Educational Researcher 38:6, 2009.
"A Political Science Perspective on Education Policy Analysis," in Gary Sykes, Barbara Schneider, and David N. Plank, eds., Handbook on Education Policy Research. American Educational Research Association/Routledge, 2009.
"Deliberation with a Purpose: Reconnecting Communities and Schools," in Shawn Rosenberg, ed., Deliberation, Participation, and Democracy: Can the People Govern? (Palgrave Macmillan, 2008) (with M. Stephen Weatherford).
Politics, Persuasion, and Educational Testing.  Harvard University Press, 2004.
Courses
:
| | |
| --- | --- |
| PS 170 | Public Policy Analysis |
| PS 180 | Bureaucracy |
| PS 182 | Education Politics and Policy |
| PS 196 | Senior Seminar: Politics of Social Policy |
| PS 297 | Public Policy Analysis (graduate seminar) |