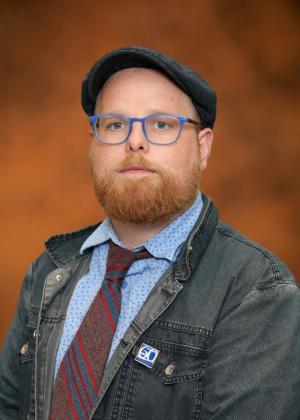 Specialization
:
Political Theory, American Politics, International Relations
Education
:
Ph.D., University of California, Santa Barbara (Political Science), 2022
M.A., University of California, Santa Barbara (Political Science), 2018
M.A., Louisiana State University (Philosophy), 2010
B.A., University of Maine (Philosophy), 2008
Bio
:
Andrew Johnson obtained his Ph.D. in Political Science from the University of California Santa Barbara in 2022. He is currently a Visiting Assistant Professor at Loyola Marymount University, where he is teaching courses in political theory and policing. His major field is Political Theory and secondary fields are International Relations and American Politics. He has an interdisciplinary doctoral emphasis in Global Studies and has taught for the Black Studies and Sociology departments.
Dissertation Title: On the Uses and Abuses of History for Politics
Here, he explores the historical narratives surrounding the formation and development of police institutions. Simple narratives and activist slogans are employed by conservatives, liberals, and abolitionists alike. He argues that historical and theoretical complexity can benefit social movements by challenging received wisdom and transforming common sense beliefs.
Chair: Kevin Anderson
Committee: Paige E. Digeser, William I. Robinson, and George Lipsitz