Friday was quite a busy day in Panmunjom in the Korean peninsula's demilitarized zone. At the first high-level summit between North and South Korea in over a decade, President Moon Jae-in and supreme leader Kim Jong Un agreed on three major points: 1) to improve inter-Korean relations with the ultimate goal of reunification, 2) to reduce tensions and eliminate the danger of war, and 3) to establish a robust peace regime.
Despite skepticism that Kim would reaffirm his commitments at home, both sides widely circulated the "Panmunjom Declaration." The document's substance is not much different from agreements that have come before (in 1992, 2000 and 2007) and ultimately failed.
Expectations in Korea are running high, though. This declaration's language is plainer, some parts are already being implemented and the domestic and international circumstances — not to mention the key players' personalities — are strikingly different in 2018.
The agenda is massively ambitious and risky, like scaling Everest — or perhaps in this case, Mount Paektu, which Moon hopes to climb during his visit north of the DMZ this fall. Here are four things to remember as the two leaders attempt to conquer this particular mountain: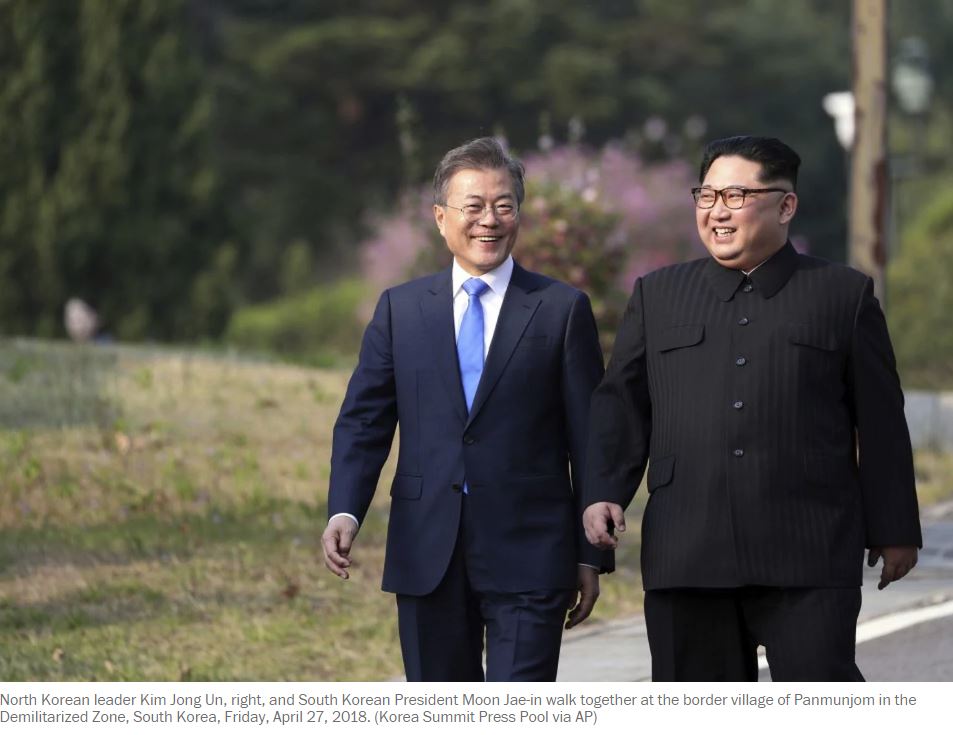 May 16, 2018 - 12:40pm